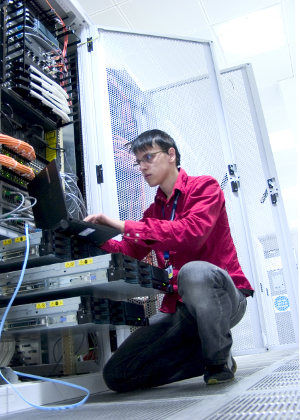 The web hosting company you select can build or destroy your small business website. Best hosting companies can solve matters efficiently, are proficient and fix problems in timely manner.
But not so good hosting companies can have so many issues and they are hard to find at critical times.
Here are 6 Signs of a Good Web Hosting Company tried and true signs of a good and reliable hosting company that will save you money, avoid technical issues, and make your online platform efficient:
1. The first thing to consider is the professionalism that web hosting suppliers offer and this means a clear and to the point list of web hosting services they offer and how they can help you get what you need with your website.
This is what makes a hosting company dear to its clients. You should get a list of services that the hosting company offers; if not available, leave this company and look for some other.
2. The other thing you can look for is the ability to make special plans and packages for you like having an inflexible plan is a sure sign that either the hosting company is not up to par or this is not their core business.
If your hosting company offers you a customizable plan that you can tailor according to your needs, you can be assured that your site will be working the way you want.
3. The next thing that you need to know about is price as this is one of the most significant factors needed to consider before opting for a hosting company.
You should select a hosting company whose prices are affordable for you and satisfy all your needs regarding hosting your website.
4. Knowing the hardware that the hosting company uses is very good and current as this is something that can assist you in measuring the kind of technology employed by your service provider. It also gives an excellent idea of the reliability you would be getting.
5. The next thing concerned with web hosting is very important and crucial. Nobody will be willing to compromise on the security of his website. The data is the most important component for any website that can comprises of the clients records and business transactions and no business owner will ever be willing to lose this data at any cost.
The thing here to emphasize is that the web hosting company should ensure that your data is always safe and secure.
6. Last but not the least, one of the signs of the good web hosting company is that it is able to provide a 24/7 technical assistance including telephonic or email support. When things go in the wrong way, you need to know that someone will be there to fix your problems.
If you find all these 6 Signs of a Good Web Hosting Company  in a company than you are lucky and you shouldn't waste a single moment to choose such company however, if you don't find all of them in a single company, go for the one that has most of them.