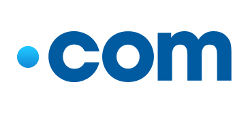 Launching an online business is, in many ways, a radically different process than setting up a traditional brick-and-mortar store, but the two endeavors also share more than a few commonalities.
It helps if you think of your web site as a real, literal store or office space for your online small business, existing in the virtual space of the Internet. Your online site has many things a real store or office would have:
A "showroom" (the home page); "aisles" of merchandise (the pages of your online catalog); even a "backroom" with the inventory and customer files (your site's administrative back-end).
Your web site's design and functionality are the "decor" of your store. And your site's domain name? Think of that as the big sign hanging out on your storefront, and you'll instantly see why a great domain can either make or break a small online business.
5 Myths Debunked About Domain Name Value
Now that I put plenty of pressure on you with this decision, I'm here to tell you that despite what you may have read or heard to the contrary, choosing the perfect domain name for your small business is a very easy and painless process.
In my many years of professional web site design for the small business, I have heard my clients repeat the same five potentially destructive myths about domain-name purchasing that, until I showed them differently, were sabotaging their efforts to launch an online business.
1. A domain name can only be registered by a professional "techie."
Gone are the days when a business owner needed any level of technical expertise in order to purchase their own domain names. Today, all the major domain name registrars, such as Register.com, GoDaddy.com and NameCheap.com, have streamlined their domain name purchasing and management processes as much as humanly possible – with the layperson in mind.
Their administrative back-ends are all geared to the non-technical customer, with the payment process no more complicated than buying from any other online store.
Most helpful of all, all the major (and most of the minor) registrars will all send you detailed explanatory welcome letters once your purchase is complete, written in plain, easy-to-understand language.
The big companies like the ones I just listed even have 24/7 telephone support, all aimed at giving the layperson complete control of his or her domain name.
Another factor in your favor: there just isn't a great deal of variation in the services these companies offer. Typically, they all allow you to search what names are available, check off the one(s) you want, take you through the payment checkout process, then send you the information for how to log in to your account and manage your domain names.
Much like when buying a sign for your storefront, you just have to shop around a little to get the best deal that suits your needs, but generally speaking, a domain is a domain is a domain.
2. My domain name has to be the same as my business name.
This is a very common – and not necessarily true – assumption. I tell my web development clients that the only time when it's absolutely crucial that your domain name is the name of your company or product is when you have aggressive branding plans.
For example, say you have just invented The Amazing  Widget, which you intend to advertise and develop as a large-scale brand and eventually become next Christmas' hottest-selling must-have item.
In this case, it would then certainly behoove you to purchase amazingwidget.com. Or, let's say that you're intending to launch an auction site that is going to blow eBay and uBid out of the water, and the name of your new online auction business is BoogieBids.
You want BoogieBids to be the name on everyone's lips when they think of online auctions. In this case, the only way to go is to purchase boogiebids.com.
On the other hand, say you're a family-owned locksmith and lock repair shop in the Queens. In a traditional brick-and-mortar store, a business like this would not necessarily hang a sign on its storefront that merely reads "Jimmy and Sons." People who pass-by would never know what products or services Jimmy and Sons actually sells.
It would cause Jimmy and Sons to be perpetually overlooked by potential customers. It would, instead, be likely to have a giant storefront sign that says "Locksmith" and/or "We Repair Locks!" in Big and visible sign.
If Jimmy and Sons ever wanted to take the business online, a domain name like queenslockrepair.com would be a lot more useful to his customers than jimmy-and-sons.com.
It's far more useful to have your main domain name describe your business rather than just parrot back its name, especially if the name is non-descript – just like a regular storefront.
Domain names which are short to the point, not only will help your customers more easily find you and understand what you have to offer, but since it's likely to have at least one important keyword related to your business, it will help you in search engine ranking, also.
3. Which brings me to the third myth.
The more keywords I stuff in that domain name, the better I'll do in the search engines. The reverse is actually true. I realize that in theory, you can have dozens of characters in your domain name, over 100 now. But both common sense and dozens of market studies show that the shorter domain names are more memorable and serve their respective sites more powerfully in the long run.
You should have at least one keyword in the domain name, but no more than four, and you should keep it to a length of no more than 20-25 consecutive letters (skip hyphens and the numbers – they'll confuse your customers when trying to remember what to type into their browsers).
Ideally, it should be 10 or fewer, but those can be hard to come by, so just try to stick to the mantra that "less is more" and leave the majority of your search engine optimization efforts up to the web site content and design.
4. Buying a domain name is the same as buying web hosting.
This is actually one of the most common myths about domain names that I hear from clients seeking web design services. They have a great domain name, so they don't understand why they need to purchase additional services for to get started programming their online store.
The reality is that web site hosting and domain names are two completely different services. If a domain name is the sign hanging on your storefront, a web host company is the landlord of your store's actual space, to whom you pay rent every month in order to keep your business in that space.
Web hosting companies literally rent out space on their very, very large computers, called servers. When your site is done, you or your designer will put the files that make up your web site – the pages, the graphics, and anything else it might need – onto that server.
Purchasing the perfect hosting plan should also be inexpensive and uncomplicated, but it is involved enough to be a subject for an entirely different how-to guide, and does require a slightly greater understanding of technical specifications.
However, while both are crucial to the success of your online business, you generally can't purchase a hosting plan without having a domain name first, and you shouldn't purchase a hosting plan unless you know what technical requirements your web site will have, so securing a great domain name is the first step you should take.
5. My site can only have one domain name.
This largely depends on the type of web hosting plan you have, but just as a real store may have several descriptive signs on its storefront, your web site can have more than one domain name "pointing" to it.
Most of the competitive plans for the small business allow what's known as "domain name aliasing" for at least 2 or 3 extra domain names for your business.
Having a domain name serve as the "alias" of another simply means that it goes to the same web site content as another domain name. For example, Jimmy and Sons  could, if they wanted, have queenslockrepair.com as their site's main domain name, and point nyclocksmith.com to the same site.
It doesn't appear to help your site's rankings in the search engines that much, but there are many reasons why you might want to purchase more than one domain name for your site: to own the dot-com, dot-net and dot-org versions of your domain name; to own common misspellings of your site's main URL; to prevent competitors from having similar web site names as yours, and many other reasons. With the right hosting plan, the sky's the limit.
With these five common misconceptions about domain name buying demystified, you should hopefully feel more confident about taking that first step toward purchasing a domain name for your business – and the first step toward setting up your very own successful shop in cyberspace.